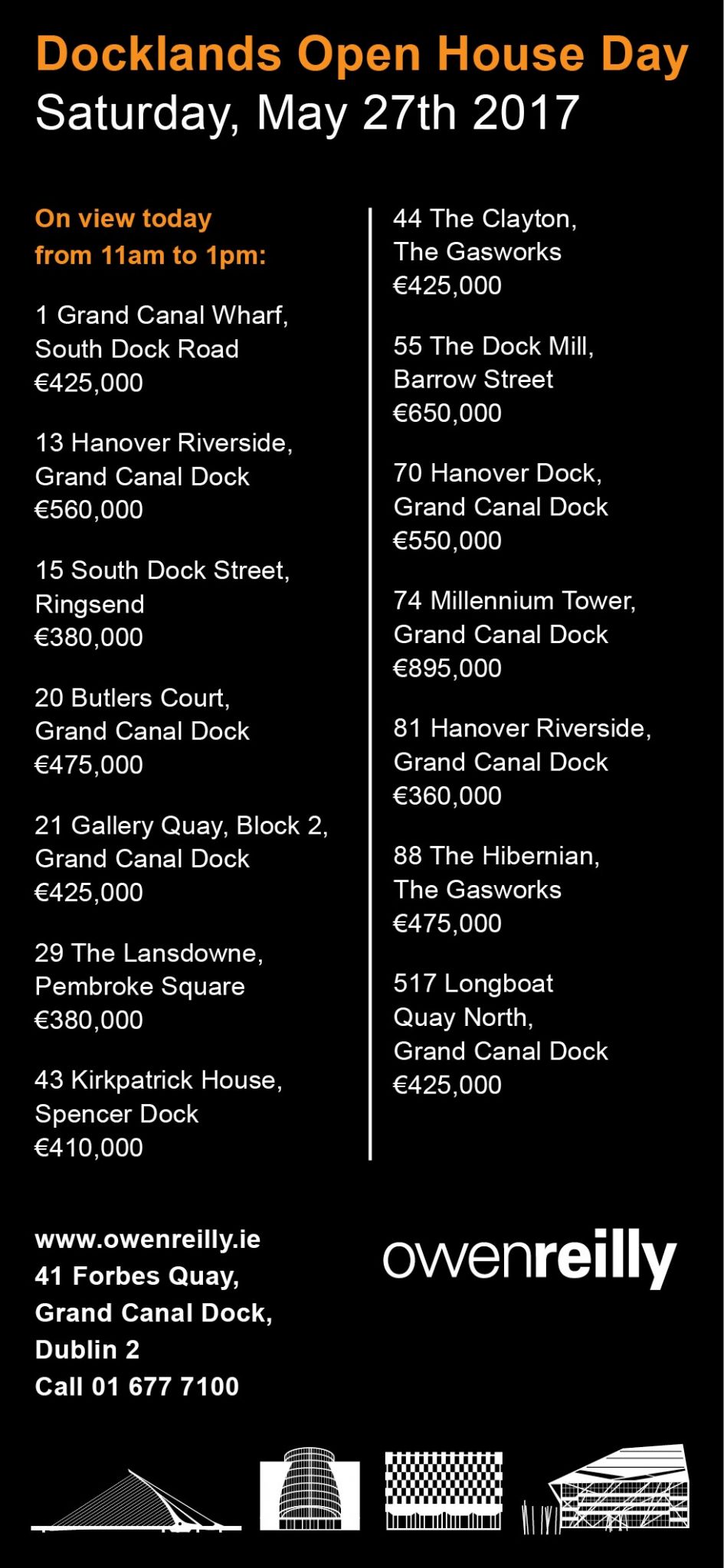 Saturday, May 27th 2017
Owen Reilly's Docklands Open House Day for buyers
We have a selection of properties on view from €360,000 to €795,000. You can download the schedule here With scheduled viewings of apartments for sale in Dublin Docklands, our aim is to offer buyers a convenient way to see what the Docklands residential market has to offer.
Docklands Open House Day for sellers  
We will schedule an open viewing of your property and include this in the viewing programme. As a seller, it can sometimes be difficult to balance your other priorities with preparing for regular viewings; by participating in our open day, you can focus on planning one viewing for a large number of potential buyers at the same time.
We will create a buzz around the Docklands residential market. Owen Reilly's Docklands Open House Day will be advertised nationally in The Irish Times, The Irish Independent, The Sunday Business Post, The Sunday Times and on myhome.ie. All Docklands properties listed will benefit from this and from our Facebook campaign.
Docklands Open House Day for buyers
All of our Docklands listings will be on open view to offer buyers a convenient way to review on one day the residential stock that the neighbourhoods of Dublin Docklands have to offer. By viewing a large number of apartments on one day, potential buyers will be better informed about Docklands, will be enabled to compare developments and apartments and prices, and will be better positioned to make buying decisions.
Our agents have detailed knowledge of Dublin Docklands and the local residential market, and will be on hand to answer your questions about buying property in the area.
Further information about viewings, please call our office at Grand Canal Dock on 01 677 7100 or register here .