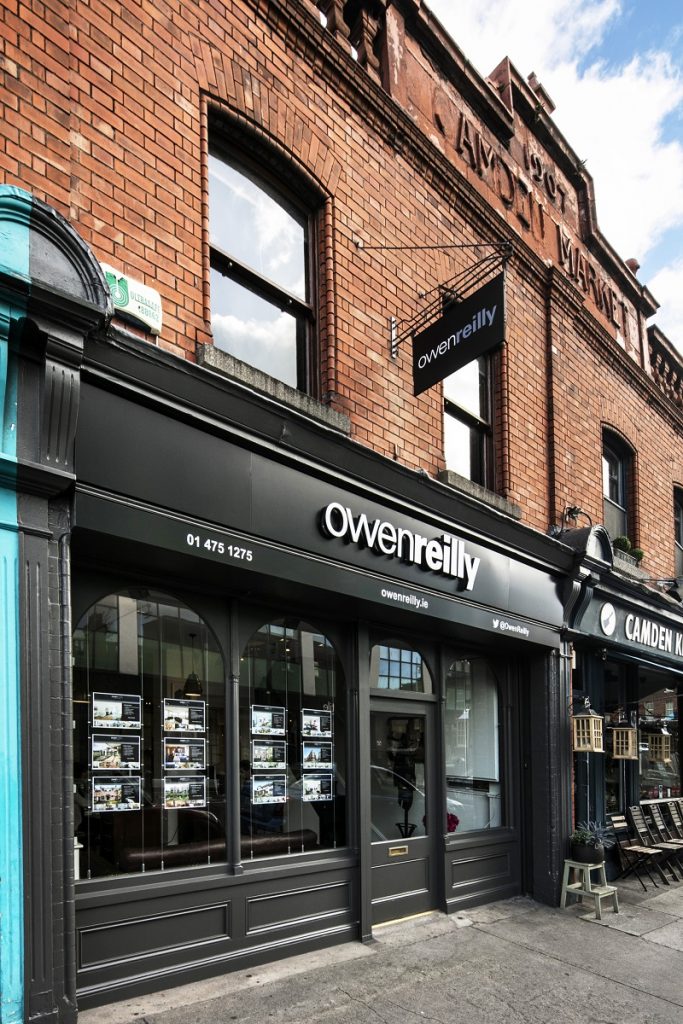 Owen Reilly Portobello Branch
Located at 4 Camden Market on Grantham Street just off Camden Street Owen Reilly estate agency office provide a local resource for property owners in Dublin 8. We offer a range of properties for sale and to rent in the Portobello area. We also work closely with our other offices in Dublin 2 and Dublin 6 to provide a local network dedicated to getting the best results for our clients.
Popularity of the Area
This area is very attractive to house hunters and offers homes at all price levels in different neighbourhoods with different personalities. We believe strongly in the potential of the area. Demand is very strong generally for accommodation in the city centre, and the Georgian-style, Victorian and twentieth-century homes that are available in Dublin 8 are highly sought-after. We have a strong database of customers waiting to find their perfect home to rent or buy in this area.
Free Valuation Service
We are very enthusiastic about Portobello and we always interested to inspect properties of all types. We are experts at property valuations and we provide open market, complimentary valuations for you if this interests. Please contact us if you are considering selling or letting your property in 2018. We would be very happy to meet with you.
The Portobello Review is now published
The Portobello residential market performed very strongly in 2017 underpinned by a lack of supply. Asking prices were up over 10% on 2016 and some strong selling prices were achieved with a number of properties selling above €1 million. Portobello now rivals Ranelagh as a sought-after neighbourhood by young professionals and families who want to enjoy a relaxed residential environment within walking distance of the city centre.
Click here to download the full Portobello review 2017
Dublin 8 Branch Contact
4 Camden Market, Grantham Street, Portobello, Dublin 8
Email: dublin8@owenreilly.ie  | Tel: 01-4751275