Nine homes have been built on a strip that once housed a rope factory in Ringsend
A small development of nine townhouses on South Lotts Road in Ringsend offers buyers in the Dublin 4 area an interesting alternative to the apartment schemes currently on offer.
On a long narrow site, set between the towering Victorian gasometer and the two-storey artisan red-brick dwellings on Gordon Street, there is now a terrace of three four-bed and six three-bed houses. They go on sale this Saturday with prices starting at €730,000 for the three, beds rising to €850,000 for the four beds.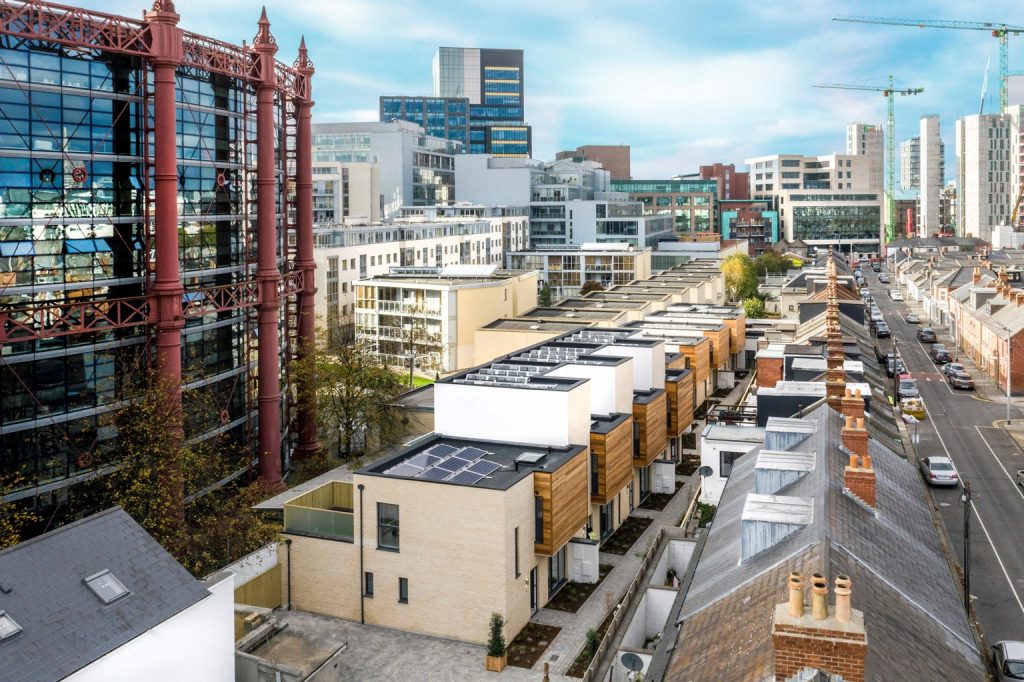 The design shows just what can be done on a challenging site and this one got its unusual dimensions and the name from its use 100 years ago as a rope factory. Long before this area became digi central with gleaming glass office towers housing global tech firms with thousands of young workers from all over the world, it was home to dockers and factories for shipbuilding-related trades. As such, the developers, G2 Construction, hit on the name The Ropery for its mews style development…..
See the full article here